Our Smart Software/ Service Have Been Trusted by Over 900 SEO Companies
Most of our Technology is kept private and never released publicly.
It's taken us years, and a small fortune to develop and fine tune our various SEO software programs. Each one fulfills a specific need and provides our team with data, knowledge, solutions, and expertise to compete in Search Engine Optimize. Our software is a big part of our award winning secret sauce.
Our Smart Algo Learning Technology Took Over 3 Years to Develop!
Search algorithms are complex and require advanced data science to fully decipher. We use data mining, pattern analysis, predictive modeling and statistical accuracy to learn and understand Google's ranking algo. There are no short-cuts. If you want to be highly competitive in SEO, you need a way to track and monitor constant algo changes. Without Smart Technology, SEO would be a guessing game.
Do We Have the Most Powerful SEO Software on the Planet? You Decide:

►Tracked 107 Ranking Signals
►Predicted Anchor Ratios
►Analyzed Links
►Automated Projects
Serp Avenger: Project Management Tool for SEO Companies
Built 2012, this project took 18 months to develop and was our first path into data science and algo analysis software. The tool provided automation, link management, project management and some algo analysis. Designed primarily, for SEO Firms with large SEO projects, its crowning achievement was its ability to identify anchor ratios. This software was released privately to SEO Companies on Scott's email list and never marketed publicly.

SerpCode: Proprietary Algo Learning Software (Exclusive)
Built in 2014, SerpCode is the replacement tool of SerpAvenger and focusses entirely on data science to reverse engineer search algos. It currently monitors 148 ranking signals, crawls and indexes competitor's sites, analyzes both off page and on page factors and provides in depth pattern analysis and predictive modeling. This software is not available to anyone and is exclusively used in house foron our own projects or clients projects. It's our secret weapon!

►Tracks 148 Ranking Signals
►Crawls Competitors Sites
►Advanced Algo Learning
►Indepth Pattern Analysis


►6,724,132 Indexed Domains
►90,000+ Sites Crawled Daily
►Manages 1000's of Live Sites
►Over 90 Hosting Companies
RelevantPBN: High Quality Link Assets & Hosting Setup
Built in 2015, Relevant PBN is a backed by a monster database of over 6 million domains. Daily, it analyzes around 90 thousand domains and stores their history, authority and content in our private database. The tool works with expiring domains, drop catching, auction domains, and crawled domains. Using one of 90 paid hosting accounts, it will set up hosting, nameservers and other site details. Users can eaily manage their link assets, including backups, links, and registrars. The

SEOmastership: Advanced Testing and Algo Training
Since 2010, we've networked with leading SEO Professionals to
mastermind and test Search Engine Optimization limits and best
practices. This is a small exclusive group mostly organized on skype chats, uses various methods and strategies to test and monitor new and evolving SEO Techniques. SEOmastership is a resource for testing new algo updates and encompasses multiple tools and resources. Masting SEO requires testing, testing and more testing!
tool is not advertised and is provided to SEO companies/

►Testing Platform
►Rank Tracking / Monitoring
►SEO Test Modules
►Top SEO Mastermind Experts

We've Invested Over
1/4 Million Dollars
Into Propietary SEO Technology
We get results
Because we rely on
Technology not Loopholes
Scott A Paxton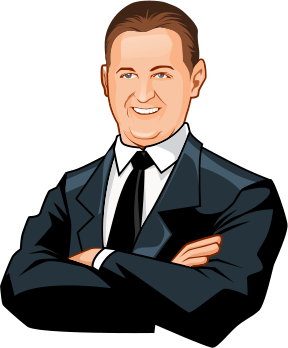 Get Started: Free Expert SEO Analysis & Plan: