SEO Cost: The Truth Behind Pricing
How much does SEO Cost? 
Let's get to the truth about how SEO Pricing really works!  I've worked with over 900 SEO Companies since 2006 and I've seen just about every pricing model in existence.   The vast difference in pricing from a few hundred dollars to tens of thousands of dollars is enough to confuse anyone.  In Search Engine Optimization do you really get what you pay for?  Before jumping in, I hope to help you understand the logic used by nearly every SEO Firm and why they price it the way they do.  We'll compare the differences between cheap SEO services to high end SEO so you can see exactly what it is your paying for.
I promise you this:  After reading this article you'll be armed with an understanding of how SEO pricing really works, and more importantly where you fit into the scale.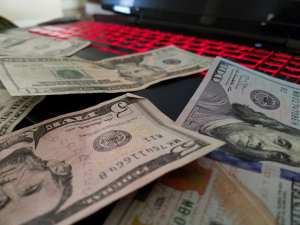 Questions You'll Be Able to Answer:
How much should I pay for SEO Services?
How much does SEO cost per month?

Average cost of SEO for Small Business, Corporate & Local?



… and most importantly:
Are SEO Services worth it?  
This is not an article about why you should hire my agency.  While we may touch on how our agency prices SEO services, the point of this article is to look at the industry as a whole.  This approach allows you to see how pricing and cost really work.  Pricing in itself isn't a secret, in fact you can find price ranges all over the internet.  But what is heavily guarded is the concept behind each pricing model.  There's a clear and underlining truth about SEO cost that I'll expose today.  You don't always get what you pay for, and sometimes what you are buying is nothing more than proverbial snake oil that can do more harm than good.  My goal is to help you make smart, logical decisions about how you move forward with doing SEO.
There are 3 Main Types of SEO Pricing Options:
1) Pay Per Month (most common)
An agreement is made between the business and SEO Firm to provide ongoing services.  Generally the cost provides a full service agreement where the firm will handle everything from research, site analysis, competitive analysis, keyword discovery, authority building, and rank tracking.
Pros and Cons?
Pro:  Provides a mutual win/win incentive for the SEO Firm and Company.  Results = long-term client for the SEO company, and positive income growth for the company.
Con:  It's a long-term play that can take several months of investment before results come.
Local SEO Pricing:  (Average SEO Cost around $2,500/ monthly)
Range $250 to $5,000 per month.  
Small Business SEO Price Range:  (Average SEO Cost around $5,000/ monthly)


Range $1500 to $10,000 per month



Corporate SEO Pricing:  (Average SEO Cost around $20,000/ monthly)
$5,000 to $50,000 per month
2) Pay Per Package (DYI SEO)
This option provides you with specific services that you can pick to help you do your own SEO.  This lower cost option can save you around 50% (over pay per month) and is a good solution for someone who has more time than money.  It allows you to pick and choose SEO services ranging from analysis, to research, to content, to link building.
Pros and Cons?
Pro:  It's low cost and provides you with more control over the process.
Con: It requires time and only provides results if you know what you're doing and understand current search algorithms.
3) Pay Per Performance  (never recommended!)
This option is more rare and reserved mostly for easy to rank keywords and never for competitive keywords.  You are charged for each keyword based on its ranking.  SEO Firms that offer this service are known to use high risk methods to quickly rank keywords as fast as they can.  Their business model forces them to cut corners that can leave your site penalized.  Despite their claims, these SEO Firms won't invest much into your project until you are paying them well.  Their entire business model is to cheaply rank as many keywords as they can in order to start charging you.
Pros and Cons?
Pro:  You don't pay until the keyword ranks.
Con:  High risk methods are used that provide short-term results that can leave your site penalized.
How much should I pay for SEO Services?  
Hopefully you can identify with one of the three options listed above.  I won't judge you as all options have their pros and cons.  Most businesses will lean towards the first option as it provides the lowest amount of risk and biggest potential for ROI.  If you're planning on doing your own SEO you probably already know what your site needs to rank, so all you need to do is research out services providers and compare prices.  We won't do that in this post as there are too many variables and services that any given site would need to consider.  If you're leaning towards the 3rd option of pay per performance, please reconsider.  If you insist, please watch your site closely and only agree to pay for competitive keywords with decent traffic.
What has working with 900 different SEO companies taught me about SEO Cost?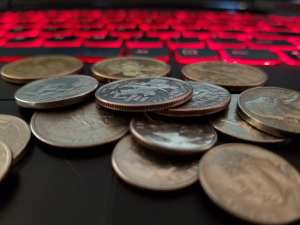 The old adage:  "You get what you pay for," rings true for the SEO Industry as a whole.  Cheaper comes with BIG risks!
There's a clear pattern based on how much an SEO company charges vs what you are getting.  We'd all love to save some money, but when it comes to Search Engine Optimization pricing, buyer beware!  Unfortunately, if you're paying a few hundred dollars a month to rank for competitive keywords; you're probably just throwing your money away.  Cheap SEO Services are cheap for a reason.  More on that in a moment.
Not all rankings are equal.  One of the most common ways cheap service providers trick businesses is by ranking for low search / non competitive keywords.  It creates an illusion that they are getting results as they can show a list of keywords that they've pushed up in the search results.  The problem: Buyers aren't using those keywords to find your business/ product.  You end up ranking for key phrases that don't drive in traffic or sales.  But that's not the biggest problem…  Cheap services will use high risk/ low cost methods to rank that will almost always lead to your site getting penalized.
Competitive keywords:  Any keyword where advertisers are paying per click.  Search phrases that bring in buyers will usually have a cost per click of around $10 or more.  That means if you were to pay Google to show up as an ad, you would be charge $10 every time someone clicked on your listing.

Non-competitive keywords:  These are key phrases that have low search traffic and no commercial value.  They are the opposite of a buying keyword.  The small traffic that does come from the searches is often from non buyers or people early on in the buying cycle.  They are nothing more than tire kickers. 
Tip:  If you want to know what the best keywords in your industry are; look at long-term advertisers to see what keywords they pay for.  If they are paying for the same keywords for 6+ months you know the keyword phrase is profitable.
Exposing Cheap SEO Services for what they are! 
The reality is simple.  If you want to make money from any SEO work, you'll need your site to rank organically for competitive keywords.  We refer to these search phrases as buying keywords.  These searches are done by people most likely ready to buy your product or service.  Good buying keywords will always have a high cost per click in Adwords because competitors are willing to pay more for words that convert into buyers.  I could create an entire post on the methods used by cheap SEO Firms, but we'll save that for another day.
What you need to know is that every cheap provider is cutting corners by using loopholes, spam or other high risk methods.  Doing quality search engine optimization requires in-depth analysis of your site and your competitors.  Cheap providers will use the same methods for all clients without understanding exactly what your site needs.  These companies are easy to spot because they offer several SEO packages with an itemized list of what you get based on the fee.

Regardless of the SEO Pricing Amount; if you see an SEO Company offering an itemized list of packages offered, run do not walk!
Fact: Every site is unique, every niche is unique, and every SEO plan should be unique.  Your site will have very specific needs and requirements to rank.  Using a one size fits all approach is going to leave you frustrated and without results, and possibly a ranking penalty.  Ranking your site in search is about finding where your site is falling short, optimizing it, and building up authority in a way that it is rewarded by the current algorithm.  This varies even within each niche.  Ranking a lawyer website in Salt Lake City is going to be very different than ranking one in Las Vegas.
Search Engine Optimization is very specialized and your business will need a highly customized plan based on actual data and research.  There are no short-cuts for this.  Any company that provides the same services to all clients is classified as a cheap SEO provider and should be avoided at all cost.
What is the average cost for cheap SEO services?
$99 to $1,000 / Month
Most cheap providers will fall within this range.  They focus on providing a fee structure that is usually a few hundred dollars to around one thousand dollars.  They're able to create low price points because they have the exact same process for every client and fixed cost.  In many ways, they are just selling you an illusion.  What looks good on paper rarely pans out into real results for your business.  Despite the long list of things they are doing for you, the odds that those items are what your site needs to rank is rare.  Sometimes they get lucky, but for competitive keywords these low cost solutions will never work.  Its a shame that this style of SEO still exist today.  I wouldn't be surprised if 20 years from now people hold cheap SEO providers in the same light as they do used car salesmen.
Avoid these services: they provide you and your business no real value.
How much should you pay for SEO Sevices?
Above I showed the average cost of SEO for small business, local, and corporate SEO.  But these price ranges don't answer the big SEO Cost question:  How much should I pay?  By now you should know about common pricing pitfalls to avoid.  But let's dig deeper into the question about how pricing should work.  The best reputable SEO companies will base pricing on actual cost.  When we have a new potential client, we first look at the niche and then your site to understand what will be required.  Before any pricing can be provided we have to understand our cost.  Generally we price our packages at a 50% margin.  That means that half of the cost goes directly into the work provided and the other half is profit.  We feel this method is the most fair approach and is win/ win for everyone.
The actual amount can vary based upon the level of SEO being done.  When you are looking to an SEO Provider, they should be happy to give you two to three pricing options that should be based on the level of work being done.  Don't confuse this with an itemized list of things they will offer you, instead it should be based on the amount of work needed due to the level of competition.  Affordable SEO services can be negotiated by toning down the type of keywords being targeted or the number of pages, etc.  Pricing can be affordable and flexible as long as you understand that the more competitive keywords are always going to cost more.  But there are still plenty of medium level competition keywords available for budget strapped companies.
Affordable SEO Services:
How to negotiate a price that you are comfortable with.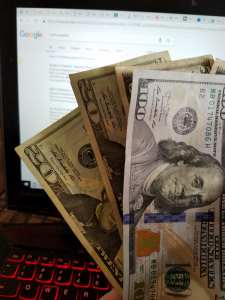 SEO Pricing isn't set in stone.  Most SEO Companies will aim for a 50% margin, but for the right client they'll take a cut to make it work.  If your budget is tight, or non-existent, you can set an amount you are comfortable with and discuss it with the SEO firm.  Don't be afraid to be open and upfront about your SEO pricing needs.  As long as you are reasonable and understand that the firm also needs to make a profit, you can usually negotiate affordable SEO cost.  Affordability is different for everyone, but it's ok to negotiate as long as you don't put quality or results at risk.  My recommendation is to look at the ROI and be reasonable with your expectations.  If the SEO Company is good at what they do it should be profitable for you regardless of the actual SEO cost.
Are SEO Services Worth it?
I've talked a lot about SEO optimization cost and pricing.  Pricing should always be about the value you're getting from your expense.  If you're paying a cheap SEO company to do SEO, then its probably not worth it.  You're better off using that money some other way to help your business grow.  Find and hire an affordable SEO company that can work within your needs.  If you have a decent product or service that people search for online: you should be doing SEO!  You're leaving a lot of money on the table by not doing SEO.  If competitors in your niche are advertising in search results, then you can bank that ranking organically will be justified. If your're using SEO that works, cost doesn't matter as much.
SEO provides you with the ability to gain market share and thrive as a profitable company.  I've seen small businesses grow into multi-million dollar companies and corporations double their revenues by SEO alone.
When done right, SEO can provide you huge ROI's.  Image the potential your business has by getting in front of buyers who want and need your product now.  Chances are that someone is searching for your product or service right now.  Whoever ranks is earning their business, if its not you, you should change that!  If I boil it down, that's all SEO is, its about getting you in front of buyers.  How can you not win?
Looking for an award winning seo company?  You can always give us a shot.  But no pressure.