What is SEO? A Glimpse Behind the Wizard's Curtain.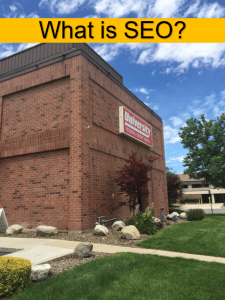 The other day, I was opening a savings account at a local bank. I sat at the mostly functional, but somewhat-stately desk of a young banker,perhaps 26 years old. Friendly, he asked what I did.
"Marketing . . . mostly SEO these days," I informed him with a you-of-course-know-what-that-is-because-you're-young-and-smart smile.  
He surprised me with a curious, "What is SEO?"
Really, I shouldn't be startled by now. After all, I have been asked this by business leaders, attorneys, consumers, dentists, small business owners and managers, and even advertising, PR, and marketing people (!) — you name it. But what surprises me most is young people, those between the ages of 16 – 31, whose lives revolve around the internet and social media, who somehow know about new communications toys before they're even a week old, who sit on trains, slightly-dazed eyes lit by the glow of a tablet, and in restaurants, chin in one hand, phone in the other, and even walk city streets, seemingly oblivious to their surroundings, absolutely transfixed by these ubiquitous devices. They inquire, read reviews, then purchase clothes, hiking boots, music, movies, and snowboards on their smart phones, all while toggling the latest trending viral video, followed by the newest Netflix show.
They are modern multi-tasking, technologically unchallenged, effortless jugglers.
And yet, for all their online prowess, they don't really know what drives what they see, review, and spend their money on. Their choices in shopping, entertainment, even socializing, are determined predominantly by this term, "SEO," of which they know very little.
Perhaps this ignorance should NOT surprise me — after all, young people are those most affected, even manipulated by SEO. Perhaps if they knew more about it, they'd dig a bit deeper than Google results Page One. Perhaps with the proverbial cat out of the bag, marketers would have to find another approach.
SEO, it turns out, is a bit . . . coy. She enjoys her reclusive life out of the spotlight. She thrives in anonymity.
So rather than chiding this young banker, I simply replied, "SEO? Oh, that's short for Search Engine Optimization."
"Oh?"
Then . . . a spark of recognition  . . .
"Oh."
I responded.
"Yeah. That's like if, for instance, you Google 'credit unions north end Boston,' what you will see. Credit unions won't just come up willy nilly. The best one doesn't necessarily appear first. It's all based on SEO."
It was like a black hood was lifted off his head, his hair messy and staticky from the removal, his eyes squinting from the new light.
Aha!
Well, of course.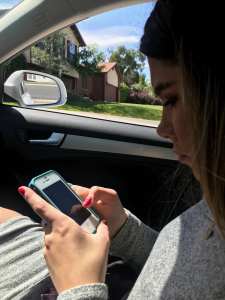 People, even the young, kind of know how the world works, that you aren't exposed to most companies, their products and services, their locations, their prices, their goods and bads, without something . . . like, um . . . happening behind the scenes. They don't necessarily ponder it in their conscious minds, but they at least sense it. Like a Dorothy and Toto moment, the youthful executive was witnessing that the Wizard wasn't quite as magical as imagined.
In a Nutshell, What is SEO?
Scott Paxton, a world-recognized authority on Search Engine rankings, says "SEO is defined as getting your site in front of buyers." His comment is more significant than what's implied at first glance. Paxton points out that "right now, someone is looking to buy your product or service, and a good SEO will get you in front of those buyers."
In their book, SEO for Growth, John Jantsch and Phil Singleton report that, "80% of online buying decisions begin with an Internet search."
If, then, someone is Googling (something that mind-blowingly happens billions of times each day),  looking specifically for the kind of stuff your company sells, what happens if your competition has better SEO than you?
How Important is Google Position?
Although statistics may vary slightly from source to source, there is a fairly accepted consensus among marketing researchers that roughly 95% of "googlers" will not go past the first page in their searches. That means that of 100 searchers for your products or services, if you're not on Page One, you've eliminated about 95 of them! If your site or landing page is not on Page One, no matter how pretty, fun, fancy or functional your site is, you are virtually non-existent.
For those of you more familiar with the world of "traditional advertising," let's put it this way: If you're on Page Two of a Google search, it's nearly the equivalent having your billboard ad pasted over with another billboard ad — no one will see yours, but only the ad that's pasted on top.
Not only must you be on Page One to exist, but once you've achieved that, your next mountain is to climb "above the fold." That's not something Sir Edmund Hillary did on Mt. Everest. Rather, "above the fold" is a term that hearkens to the days when newspapers ruled, and a headline, photo, article, or ad would be above where the broadcast sheet folded. In internet terms, that means being visible without having to scroll down the page. And you need to be there in order to be seen above the crowd of competitors below.
And if that's not enough, there are precipitous drops from Positions One, to Two, to Three, and so on down the line. For instance, according to one study which takes a more in-depth look at the utter importance of  click-thru-rate (CTR), the CTR for the top Google spot was 18.2%. By the time you got to its closest neighbor below, Position Two, just a microsecond of a glance under the top dog, the click thru was almost cut in half, to only 10.0%! The third spot was 7.2%, and by the time you arrived at 10th Place, which, by the way, is usually still on Page One, but below that all-important fold, your CTR was an anemic 1.0%! That's downright cruel, but it's also true, and thousands of companies that have ascended from say, #8 to, say,  #2, will tell you of their exponential growth.
In summary, even when your SEO is good enough to get you onto the coveted first page, if your competitors are higher on the page than you, they'll get more clicks, leads, and sales — a lot more.
So yeah, it's that important!
Proceed with Caution: Can I Do My Own SEO?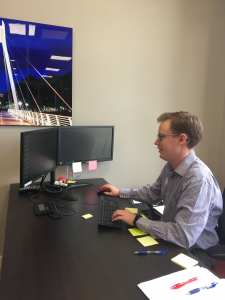 There are countless books, articles, even tools available for do-it-yourself SEO. But if done incorrectly, too quickly, too aggressively, and, most important, blindly, it can lead to disaster. More and more, companies are having to rely on good, reputable professionals for SEO.
Paxton says, "In the past, it wasn't too uncommon for businesses to do their own SEO. But search engines have gotten smarter and rely on artificial intelligence (AI) algorithms. These also require advance knowledge and specific tools to understand." And here's where it gets dicey: Paxton cautions, "Without this knowledge and these tools, businesses trying to do their own SEO can do more harm than good."
Google (and to a lesser extent, other search engines such as Yahoo and Bing) are constantly updating their algorithms. SEO professionals cite that Google makes over 500 adjustments per year!  Due to the fact that Google wants its searches to be relevant, valid, authentic, and organic (read: not manipulated), and because, frankly, they want to sell all those fairly ineffective ads that appear above any non-paid-for results, they are constantly on the prowl for whatever sometimes-sneaky tactics businesses and SEO providers try to pull to be able to rank higher. Once Google is onto a new tactic, they'll pounce on any business using it. Google's obsessive algorithm changes are a way to find, monitor, and ultimately penalize SEO tricks.
Paxton relates that, "What worked yesterday is often what penalizes sites today." Because of that, he adds, "SEO requires constant analysis and adaptation to the ever-changing search algo technology."
He says that "our proprietary software constantly tracks and scores search metrics on each project. Without it search optimization would be difficult, frustrating, and near impossible to sustain long-term. We get results because we rely on technology and data science, not loopholes."
In short, if you're unsure, consult with and use professionals. In many cases, once Google has "busted" a company, it can take years to get to Page One again, if they even manage it — ever. It many cases, rather than endure years climbing out of the penalty box, a Google-censured company will be forced to rebrand itself, come up with a new domain name in order to start afresh with a new website, or even completely rename the whole company. In extreme cases, the company will go defunct, a combination of a reduced sales and a sullied digital reputation.
Conclusion: SEO is Vital to Survive and Succeed
SEO is absolutely indispensable to achieve significant online presence. Businesses wishing to compete in today's market cannot avoid it, and will suffer greatly by ignoring it. Given that excellent SEO requires extensive know-how and sophisticated tools to stay on top of Google's constantly updating of algorithms and policies, and because all top companies employ professional SEO, top-notch tools and tactics are essential. As commerce gravitates more and more to the internet, only businesses with the best professional SEO will survive, beat the competition, and prosper.